Muscle Cars on the Radio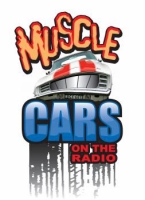 Muscle Cars on the Radio Host Bio's
Ron Rowe:
Ron Rowe was raised in Ohio by hardworking and very practical parents. When Ron turned 16 in 1978, he should have known that his parents were giving him a 1965 Rambler and not that '73 Trans Am with the 455 and "Screaming Chicken" his best friend's brother had for sale. Dreams die hard and the pay off for persistency and hard work is the realization of your dreams! Three years later, Ron bought that Trans Am with the help of his parents and from cash earned while working nights!
Like Cary, Ron has a day job! It just happens to be in the health insurance industry…and that is how these guys met! Ron will tell you, all work and no play makes Jack a dull boy! Ron has been known to drag cars out of muddy fields and his wife still doesn't understand why anyone NEEDS three small block Chevy engines in their basements….
Cary Hall:
In 1969, Cary Hall was a sentry dog-handler at Cameron Bay in South Vietnam-the first line of defense against Viet Cong and NVA attackers who would be paid handsomely for bringing back his dog tags. He clearly remembers those SS396 Chevelles and GTO Judges every GI rushed out to buy when they returned home.
As an established health insurance and benefits broker, Cary recognized the benefit radio could provide him in helping millions of people with questions, problems and frustrations about insurance. So in 2001, Cary started his radio program, America's Healthcare Advocate and it is now nationally syndicated!
But wait, that's his day job! Cary's passion is Muscle Car's and he has been a closet drag racer all of his life and is addicted to Pinks All Out!
So, combine Cary's radio expertise and success with his love for cars and Ron's "true experience stories" and you get……"Muscle Cars on the Radio". You'll agree that their excitement is contagious and you will want to be part of the conversation!